Hair Now 2018 Conference Visit Nashville USA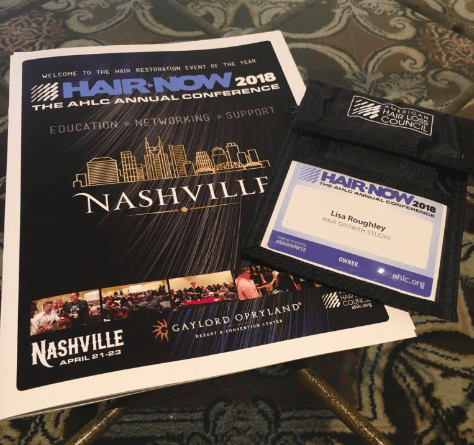 We have been members of the American Hair Loss Council for a number of years now and this year Lisa flew over to Nashville, USA to attend their Hair Now 2018 conference.
The conference aims to teach best in class instruction and education from a number of hair restoration industry leaders.  Whilst we have been doing hair loss restoration for over twenty years, we attend events such as these as we always like to stay at the forefront of our industry with new techniques.
Here at the Hair Growth Studio we take pride in the quality of our work and deliver hair systems that are high quality and blended to have a completely natural look.  This is not only due to our experience, this is because we invest in attending conferences such as this to hone our skills further so that we can deliver a high quality service to our customers.
Take A First Step Towards Hair Restoration
If you are struggling with hair loss and need some help, why not contact us today and we will arrange a free initial consultation with a member of our friendly and understanding team.